three generations &
seven decades

of commitment
Three Generations and

Seven Decades

of Commitment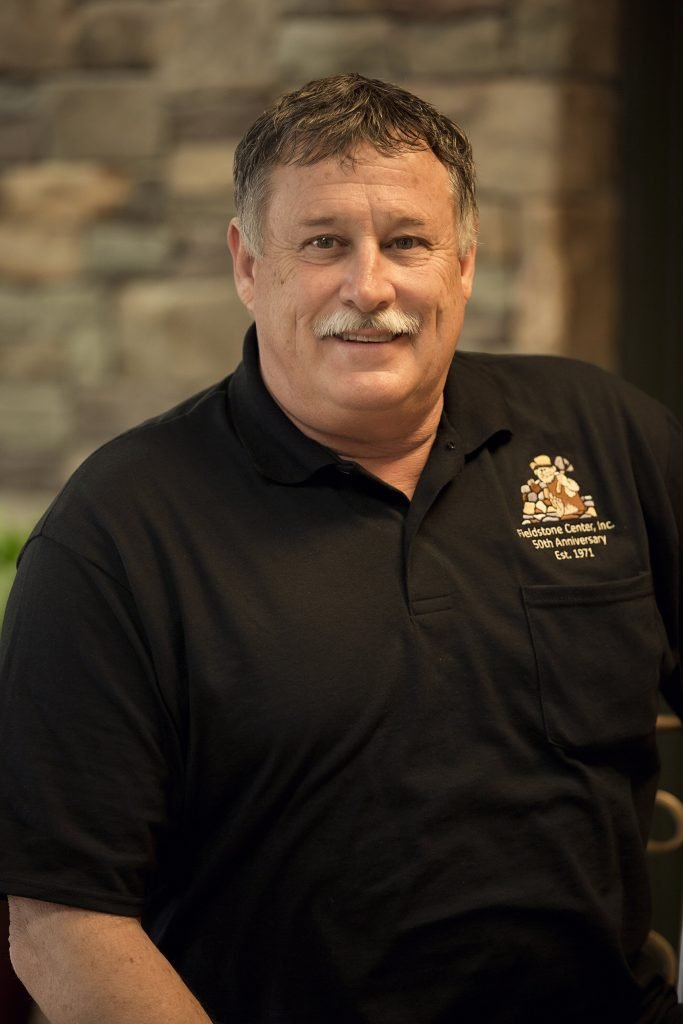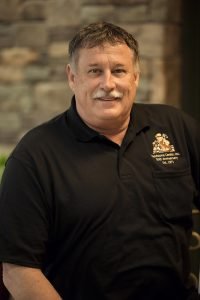 Paul S. Poynter, Sr. began in the stone business in 1949. In December 1971, he moved to Georgia and founded Fieldstone Center, Inc. The following year, his son Brad decided he wanted to take an active role in the family business. Today, as President and co-owner of Fieldstone Center, Brad has spent most of his adult life in the natural and manufactured stone business, giving him decades of experience in quarrying, cutting, and fabrication of stone as well as, masonry, stone setting, and more. He truly enjoys bringing new ideas to customers, growing the business and product lines, but most of all, seeing the beauty of the finished products. "Measure twice, cut once," is a favorite expression of Brad's, and you'll find that attention to detail permeates everything he does in his business.
Along with his wife, Darlene, they manage two fabrication facilities, five quarries, and a contractor/retail sales and design center in Covington, Georgia. Fieldstone Center primarily services the Southeast, but has and will ship nationwide. Brad Poynter believes rule number one is that the customer is always right; and if they're wrong, refer back to rule number one. If you need anything related to natural or manufactured stone products, you can contact Brad or one of the other staff members at Fieldstone Center and let them know how they can be of service to you.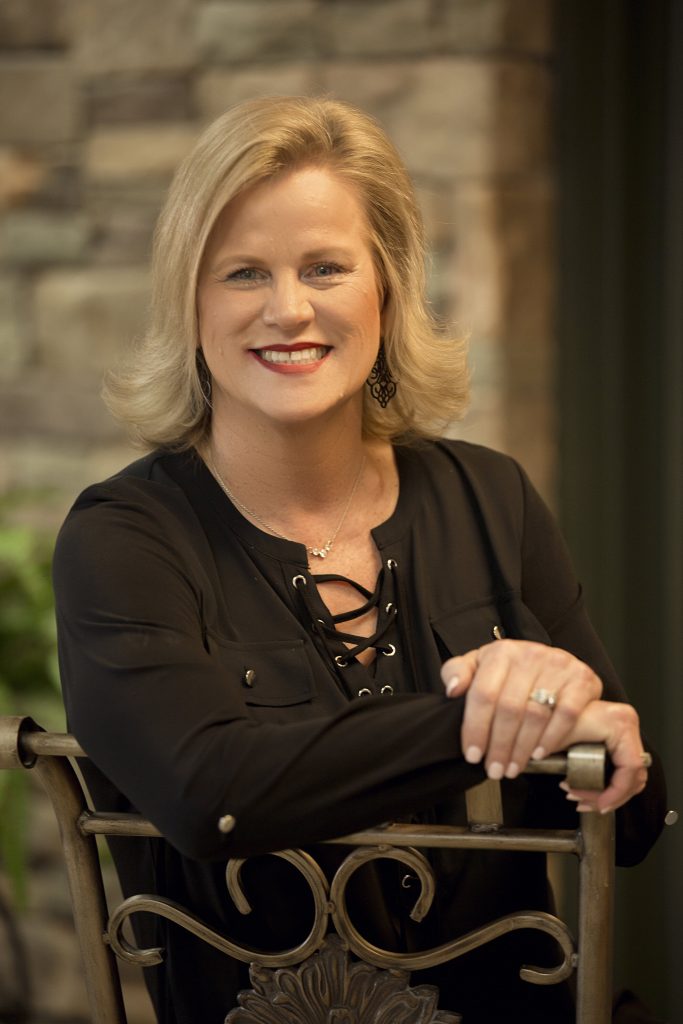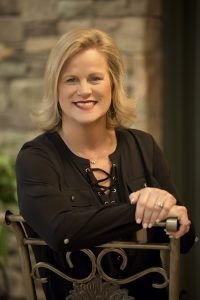 Born in Quincy, Florida, Darlene became a part of the Poynter family business in 1988. As the co-owner and Vice President of Fieldstone Center, she wears many hats, from marketing and sales to purchasing, payables and receivables. The thing she enjoys most about the business is having plenty of opportunities to interact with customers and assist them in selecting stone for their home and landscaping projects.
"It is very fulfilling to see and hear the excitement in the finished product, says Darlene, "It brings me great personal joy to see how excited they become about the beauty and pleasure stone can provide.
When it comes to customer service Darlene knows that if we do not take care of our customers, someone else will. There is less to fear from outside competition than from inside inefficiency, discourtesy, and bad service. That's why she will always go the extra mile to give you the best customer experience possible. When she's not at work, Darlene enjoys spending time with family and friends, going on cruises, and soaking up the sun at the beach. She looks forward to meeting you soon to take care of all your stone needs!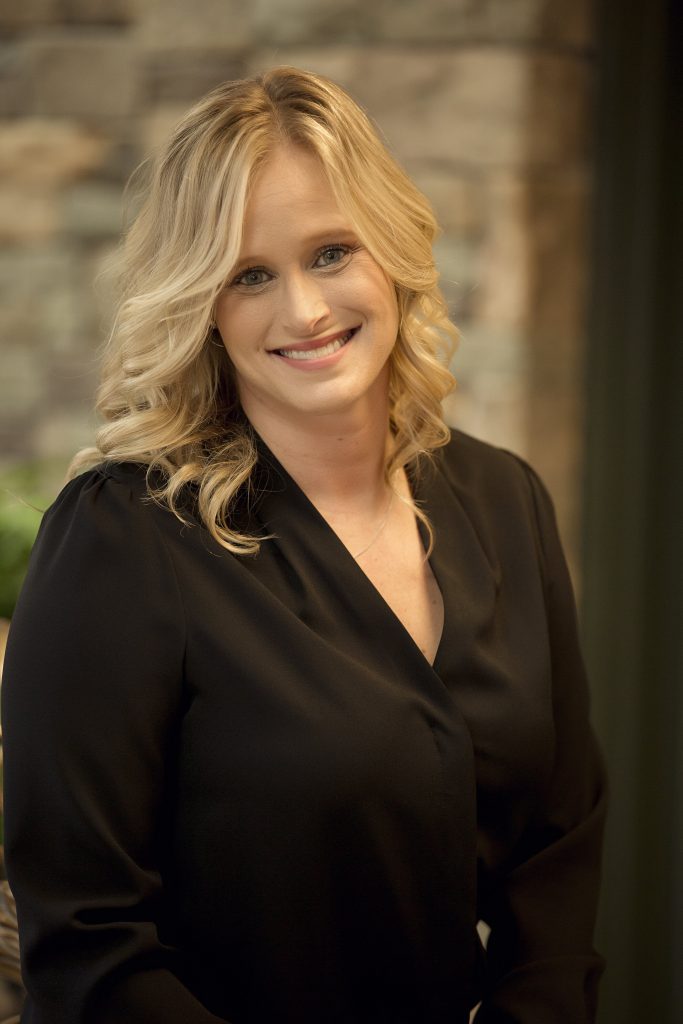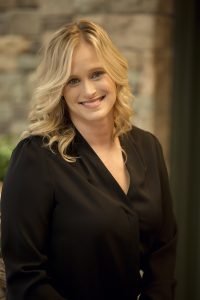 I am the "Third Generation" of the Poynters' family business, "Fieldstone Center, Inc." I have been around the stone business all of my life. I joined the Fieldstone Center team in August, 2006. Prior to joining the Fieldstone team I attended college specializing in Business Administration. I mainly focus on developing and maintaining long term relationships with premier architectural and construction firms. I believe my experience helps make me a valuable resource for my clients, introducing them to new products and assisting in the design process. Outside of work, my Family and Friends are an important aspect in my life. I enjoy watching and participating in all sports and vacationing on a cruise ship.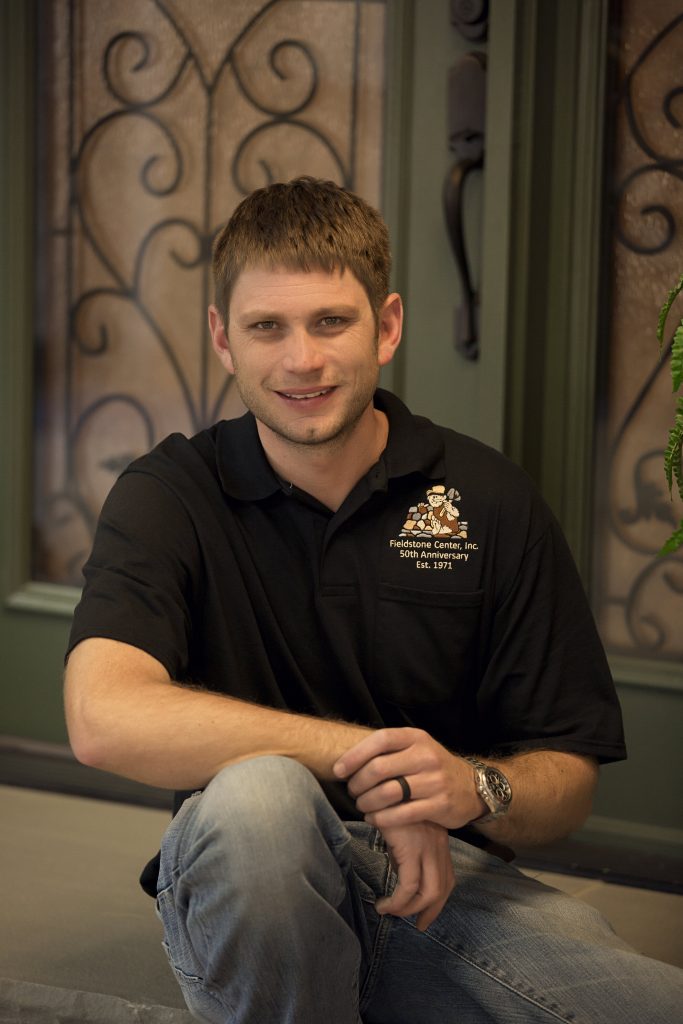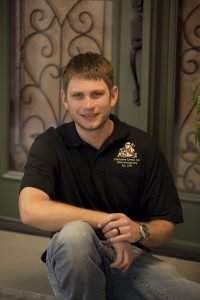 "I drove out from atlanta to this location after speaking with Darlene. I can say without a doubt this was the best customer service I received from any company for this year! Darlene was so informative. You rock Darlene! Thanks alot."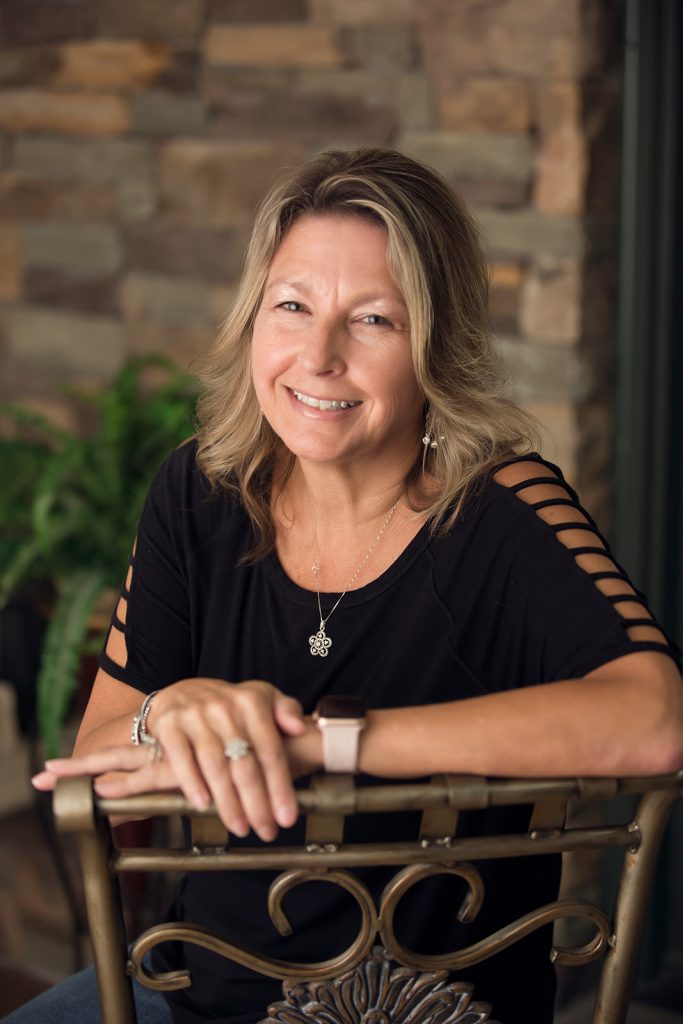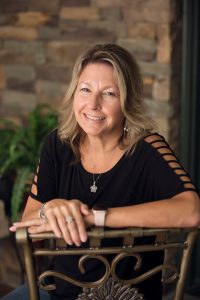 As our office manager for more than 20 years, Lisa performs dozens of crucial tasks to help our operation run more smoothly. At Fieldstone Center, Lisa handles accounting, purchasing, receiving, troubleshooting, customer service, and so much more. What she loves most about the job is making sure everything is done efficiently and correctly and ensuring the customer is always satisfied with their final result. If you can't find her at Fieldstone Center, you'll probably find Lisa on the golf course, out shopping, or on a cruise ship.

"Y'all come on in and see what you can dream!" says Lisa, "Please give me a call with any, and all questions."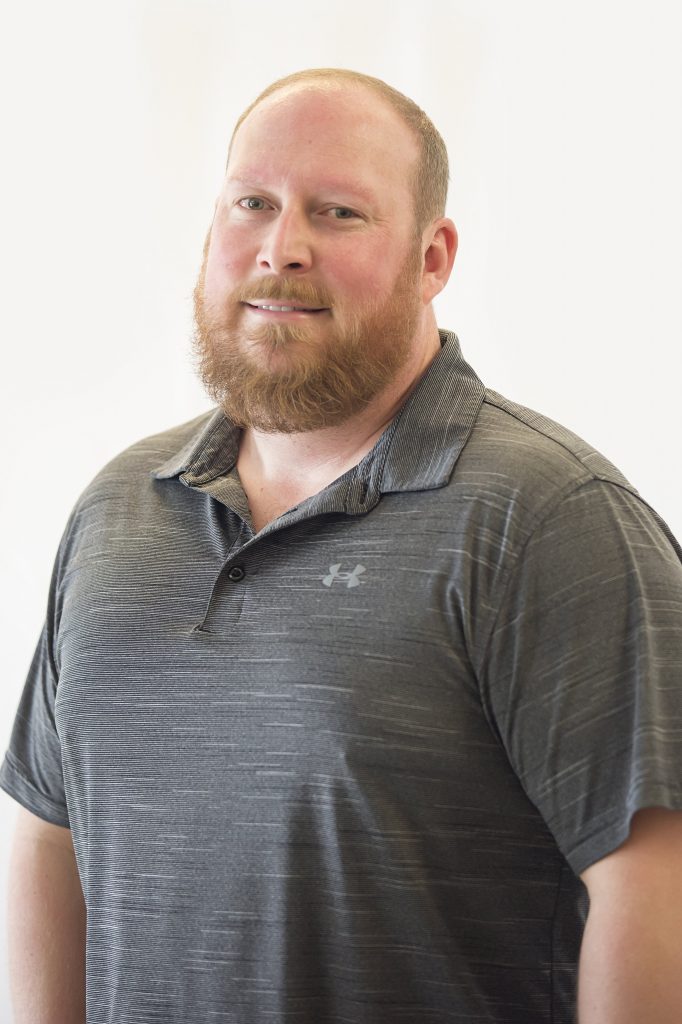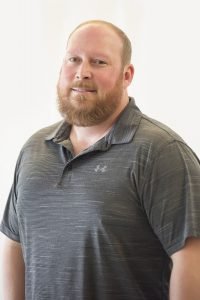 When you come to Fieldstone Center with a project, Tait is the person who will help you determine how much time, money, and labor will be needed to complete it.
Since he started with the company in October 2019, there has been very little work that gets done around here without Tait's input! As a huge Georgia football fan from Athens, you can hear him chanting, "Go Dawgs!" from a mile away any time there's a game on.
If you have a stone project in mind, Tait Biesinger is the man to speak with.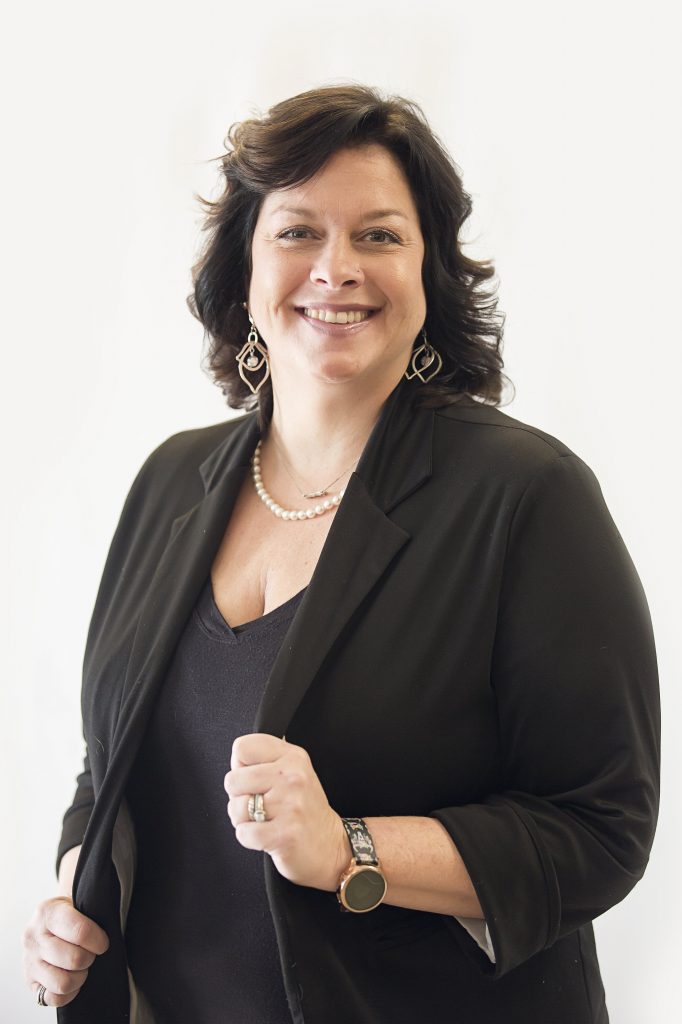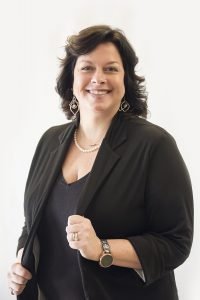 Bobbie (Bobs) is originally from New Jersey and has been a Fieldstone Center team member since August 2019. She not only is Sales Support for Lauren Poynter, but Bobbie is also our "Smile Ambassador", as she is known for her cheery and bubbly personality. She loves having creative freedom, creating new relationships with homeowners and clients, and feels the team environment at Fieldstone Center is like "home".
Bobbie is a self-proclaimed abstract artist who loves pickles, and has a bad habit of collecting chihuahuas. She lives by the quote "Until one has loved an animal, a part of one's soul remains un-awakened."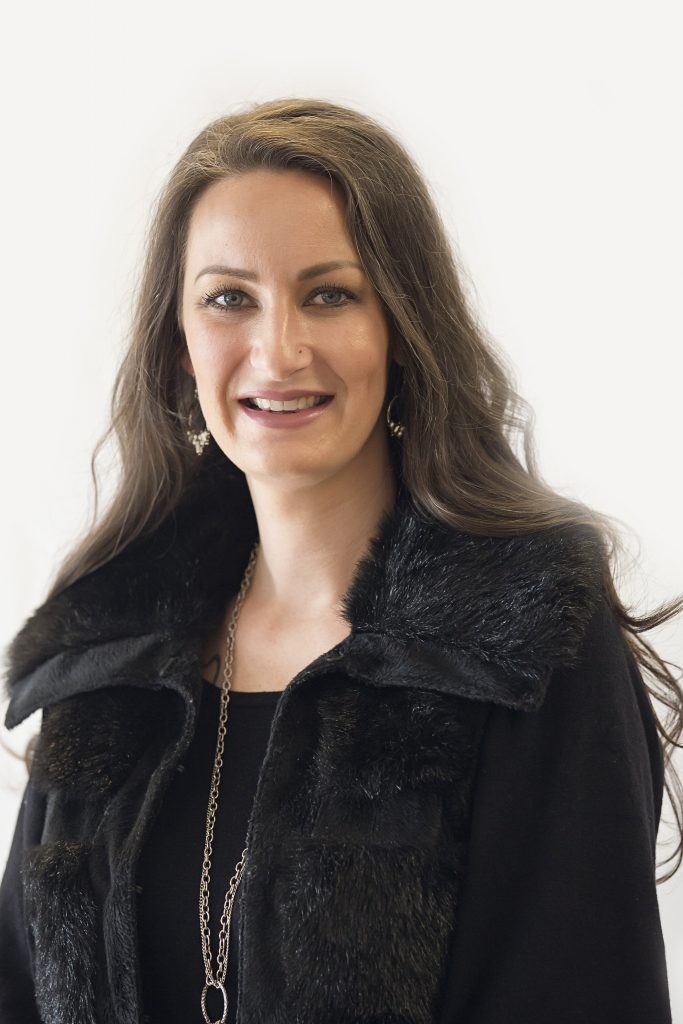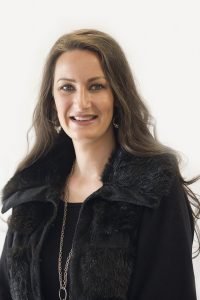 Customer Service/Inside Sales
Born and raised in Georgia, Allison is a more recent addition to the team at Fieldstone Center. She loves speaking to clients about their projects, serving customers, and being creative, which something she gets to do every day at work!
"I love it when a connection is made and the sale ends with a happy, excited, satisfied customer," says Allison. To her, happiness isn't by chance but by choice, and she chooses to take advantage of the opportunities offered to her every day. Allison also says she can't live without her daughter, her fur babies, and French fries. When she's not assisting customers with their stone needs, she likes to spend her weekends in the great outdoors, riding four-wheelers, golfing, kayaking (or just being on any body of water), and participating in fun activities as a family.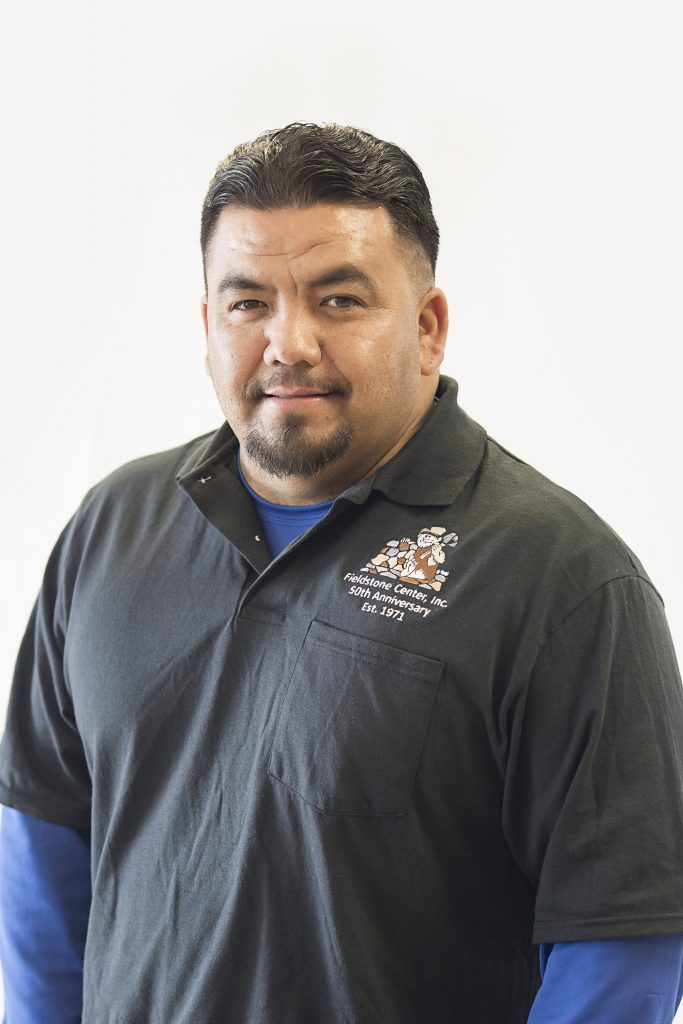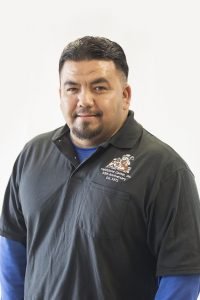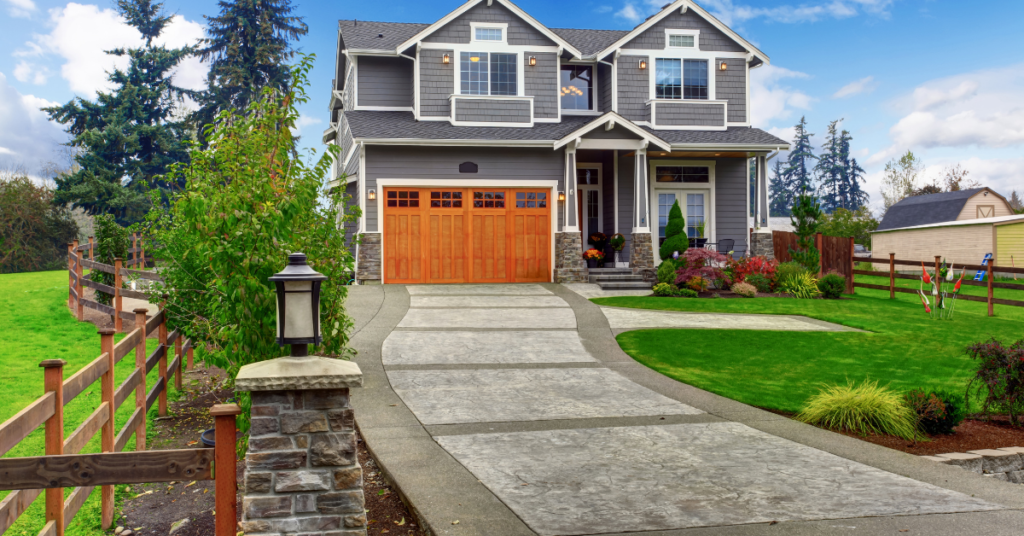 The exterior of your home is the first impression visitors make and it can set the stage for the beauty that's inside. Whether you are looking to just make some improvements or interested in selling in your home, there are many ways to boost curb appeal.
Read more