Create your own unique resort in your backyard! With summer approaching, we're diving into some of the hottest pool design trends for 2022.
Plunge pools are smaller than traditional pools, but are great for those with less space in their backyard. This pool design is deep enough for lounging and cooling off and vary in size, typically from 6.5 to 10 feet wide and 10-22 feet long, with a depth from 1.5 to 7 feet.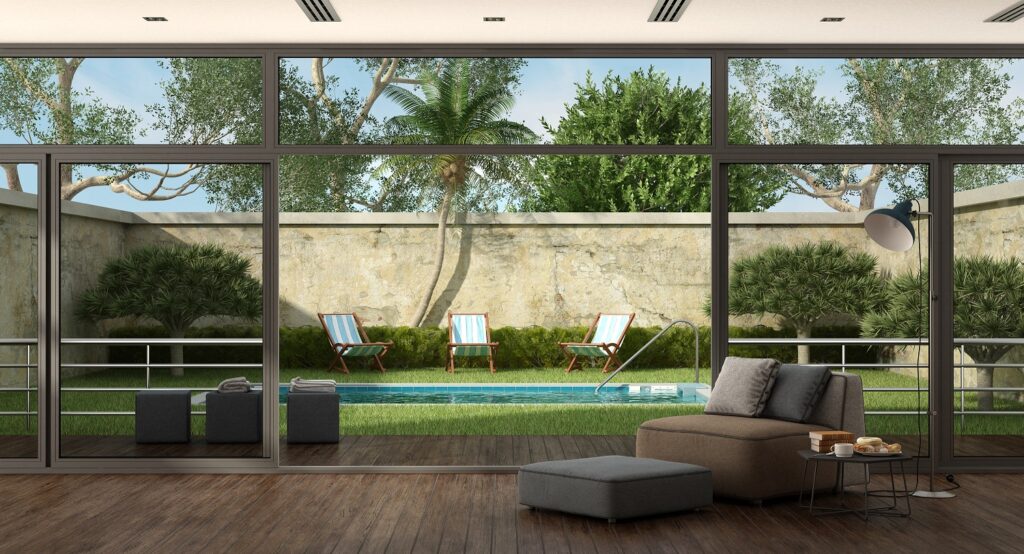 LEDs, versus incandescent bulbs, have no filament and are small, light-throwing semiconductors. They have brighter lights (meaning you can use less), are more energy efficient, have a greater lifespan, can be automated, and come in a variety of colors.
The designs in achieving a tropical paradise in your backyard are endless. The best way in planning your tropical pool design is to match your homes architectural style.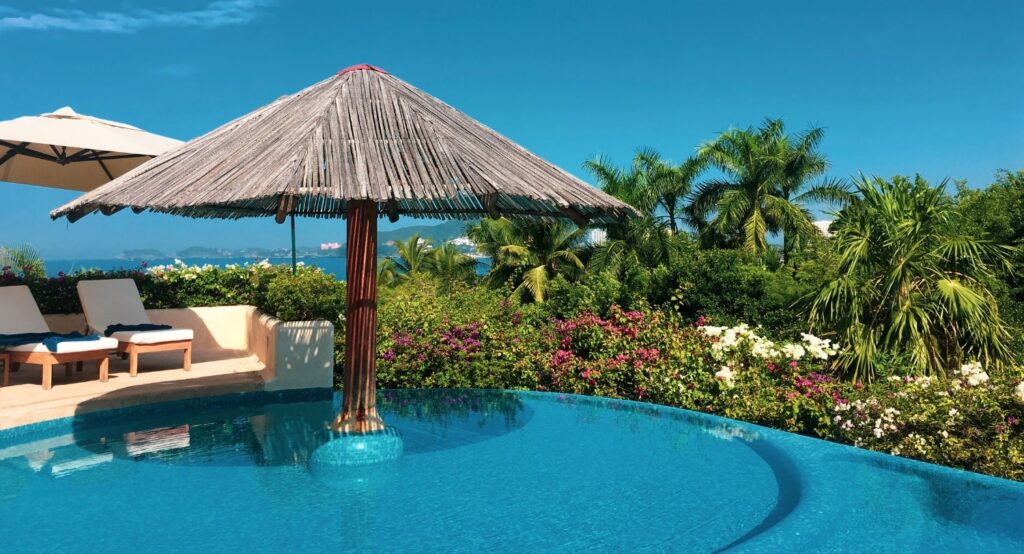 There are several water features to choose from. You need to make sure that it's logistically possible to install certain types as some may work with your pool, and some may not. Types of water features include:
Waterfall: Not only are waterfalls beautiful to look at and relaxing to hear, but they also add a focal point that lures you into your environment.
Fountain: A wide range of styles are available for the perfect water fountain.
Rain Curtain: Oftentimes, a narrow and wide curtain of water is mounted on a wall that falls into the pool.
Spillover Spa: This is a custom-designed spa that is raised above the pool, spilling into it.
Mist: Mist systems are designed to create a curtain of mist.
Cascades: Cascades come in several styles and sizes and are affordable and versatile.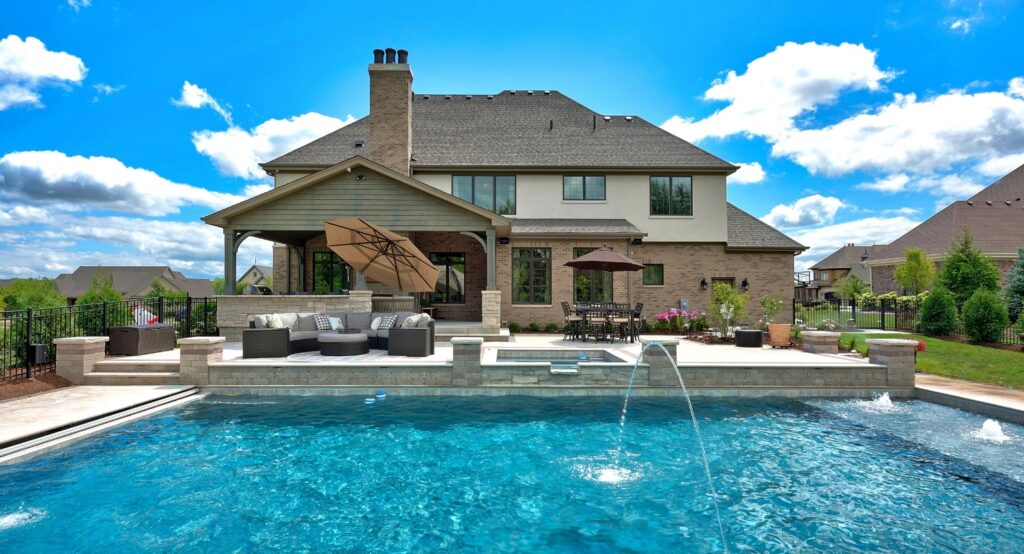 Architectural pools have clean, streamlined shapes and are commonly an extension of your home. With architectural pool design, you want to build on the geometry and oftentimes utilize asymmetry.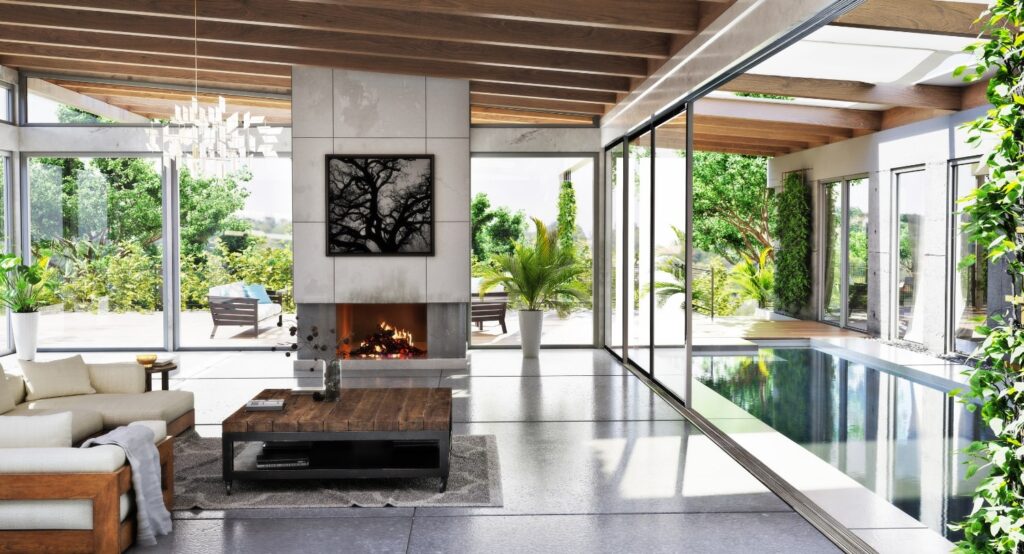 The Baja shelf is an extended top step into a pool, giving you the ability to lounge in your pool chair while dangling your toes in the water. Because of the shallow water, a Baja shelf can also act as a built-in kiddie pool.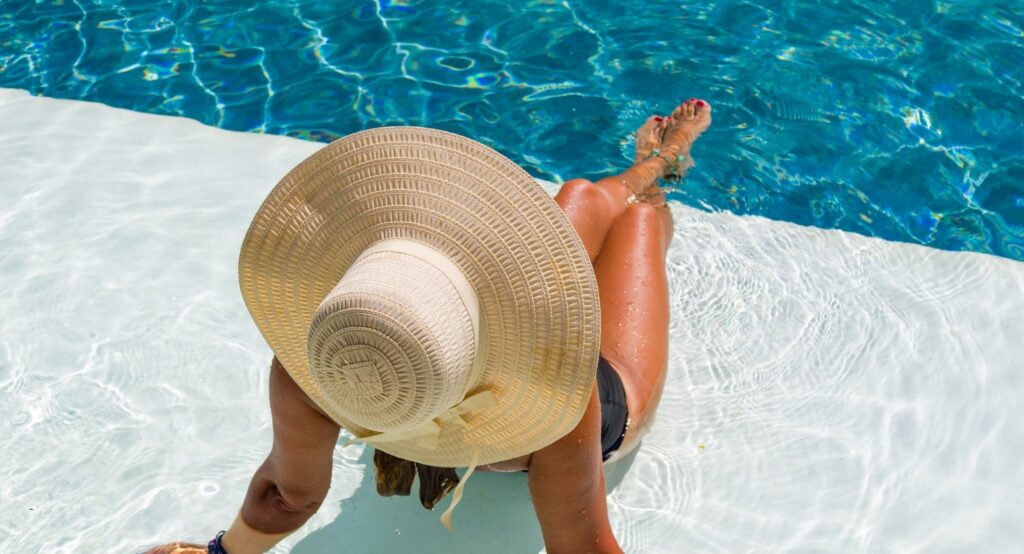 Whether you're installing a new pool or are looking to renovate an existing pool, there are many ways to integrate trends to make your backyard oasis. When it comes to the finishing touches, pool coping is on the list. Choosing a natural stone product for your coping has benefits:
Aesthetically pleasing: Each stone is unique, offering many styles, designs, and finishing treatments.
Safe and secure for swimmers: Keeping the coping somewhat coarse creates a non-slip surface.
Easy to maintain: Theses stones are easy to replace and restore even if minor damages occur.
Helps in the retention of sidewalls: Natural stones by nature are a structural element and help in bear load.
Durability: Natural stones can withstand quite a bit due to their significant hardness. Coping with natural stones keep the appearance intact during extremely hot and cold conditions.
Fieldstone Center carries a wide variety of products such as limestone and bluestone, which are perfect for pool coping, and flagstone, which is a very popular choice for pool decking. Stop by our 24,000 square foot retail design center or call us to speak with one of our experts! Don't forget to browse our products online.