The exterior of your home is the first impression visitors make and it can set the stage for the beauty that's inside. Whether you are looking to just make some improvements or interested in selling in your home, there are many ways to boost curb appeal. Curb appeal is often an easy and inexpensive way to make your home aesthetically pleasing while boosting its value.
We've complied 7 projects that will help your home make a great first impression.
Stone creates timeless beauty and is a great option for dressing up exterior features. Natural and stone veneer are affordable and well suited for use as an accent material, adding long-lasting curb appeal to your home. Featured areas include concrete foundations, column footings, walkways, and windowsills.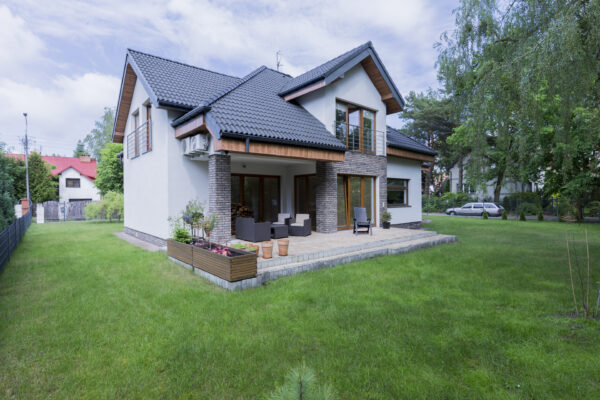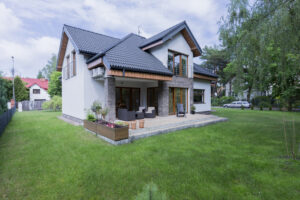 Something as simple as a mailbox can easily be ignored, but it's the little details that can boost curb appeal. A quick glance at a mailbox can show that a home is well-maintained and welcoming. Mailboxes should complement the home and the homeowner's personality.
Create a Walkway with Steppers
Building a walkway is a great project that creates a warm and inviting look. It also defines different areas of your landscape, creates contrast, and provides a solid path during inclement weather.
Border edging adds character and appeal around your flowerbeds or trees. It is great for preventing grass from invading your designated space, while being visually appealing. There are countless patterns for laying your stone, making the possibilities endless.
Creating Beauty with Fresh Mulch
Mulch is great for preventing weed and moisture attacks on plants while enhancing the overall look for your landscape. If you're looking to improve your curb appeal, adding fresh mulch is aesthetically attractive and defines your space.
There are different stones that can be used for functionality and beauty to create a stunning driveway. Pea gravel, marble chips and river rock are some of the most popular and cost-effective options for driveways. In order to keep loose stones from straying around the edges, you can build a border for the driveway with brick or cobblestone. The beauty of gravel is that is can be replenished easily and is less vulnerable to damage from seasonal freeze-thaw cycles, which can cause significant cracking and settling in solid driveway materials. 
Adding a stone feature such as a water feature or natural sculpture can be a centerpiece to the landscape around your home. It will draw the eye to the most beautiful areas and give you something to enjoy yearlong.