Pebbles can be used in a variety of ways in your yard. They add life and offer texture to otherwise plain areas. Pebbles come in a wide range of colors and sizes to perfectly match your aesthetic. Here are a few DIY tips on how to use pebbles in your yard.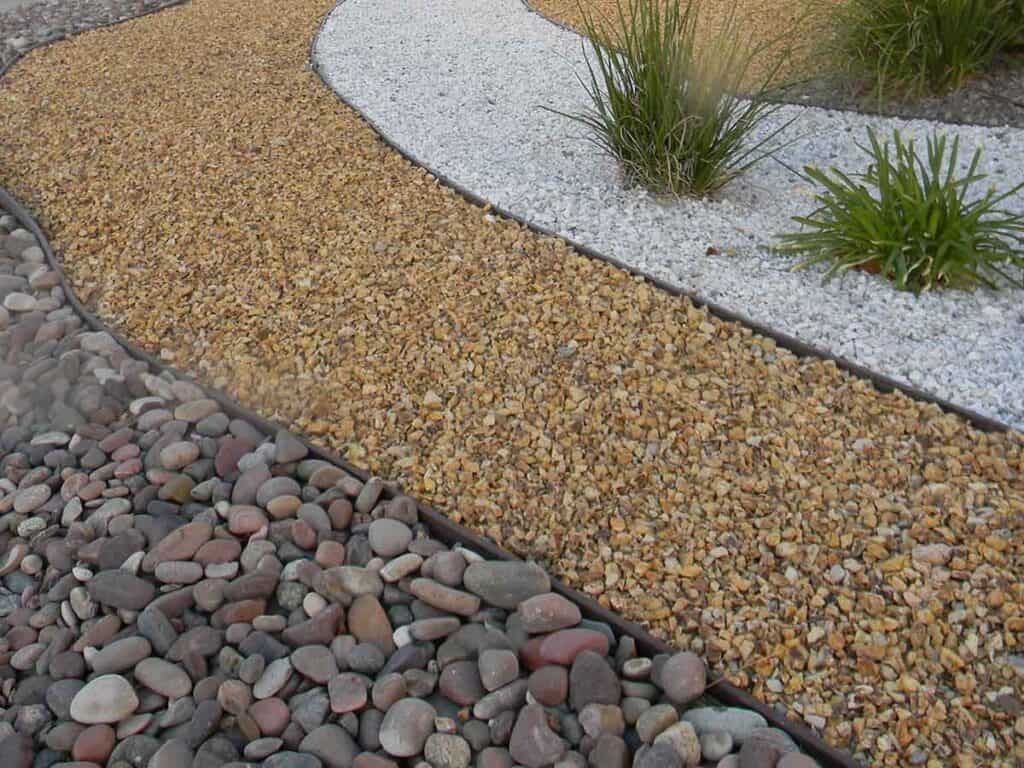 1. Use pebbles in your flowerbeds. Using pebbles in your flowerbeds can help keep out weeds and offer a great border from your grass.
2. You can create stepping stones from the pebbles. Stepping stones are a great addition to any outdoor space.
3. Have a low-maintenance gardening square. If you have a small backyard area, use the pebbles to create a gardening square. Then add some low-maintenance plants and have a little bit of greenery in your space.
4. Use your pebbles around a water feature. Add some pebbles surrounding your outdoor water feature. They provide great drainage.
5. Add a pebble deck border. Make your deck stand out more by adding a pebble deck border to your outdoor space.
When it comes to DIY projects, Fieldstone is here to help. Our team can help you with everything you need. We offer a wide range of pebble options for your project.
Contact us today to get started – Check out our pebble products below: