Smokey Mountain Flagstone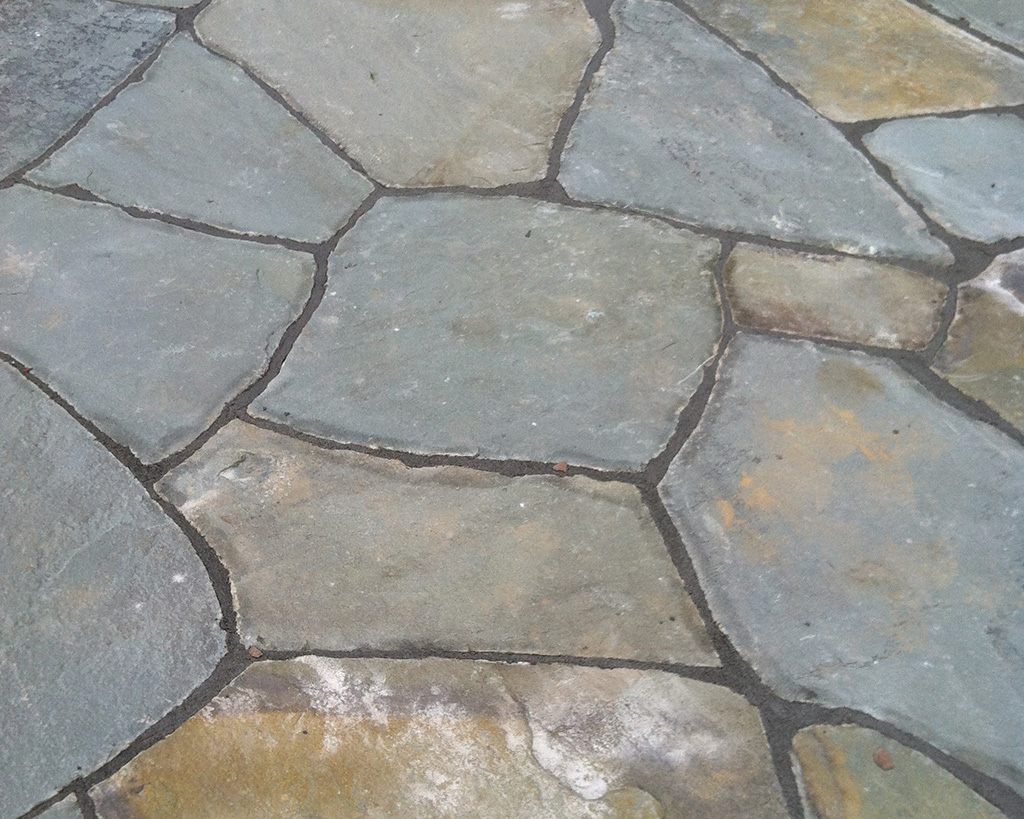 Smokey Mountain Flagstone is a sandstone that is produced along the Pennsylvania and New York border. This stone offers a range of grays, blues, greens, red, lilac, and brown, and is a cleft flagstone that ties into almost any landscape application.
Specifications
Standup flagging:
— 1″ to 2″ thickness. Coverage is approximately 100 square feet per ton.