Buff Sandstone Cut Pattern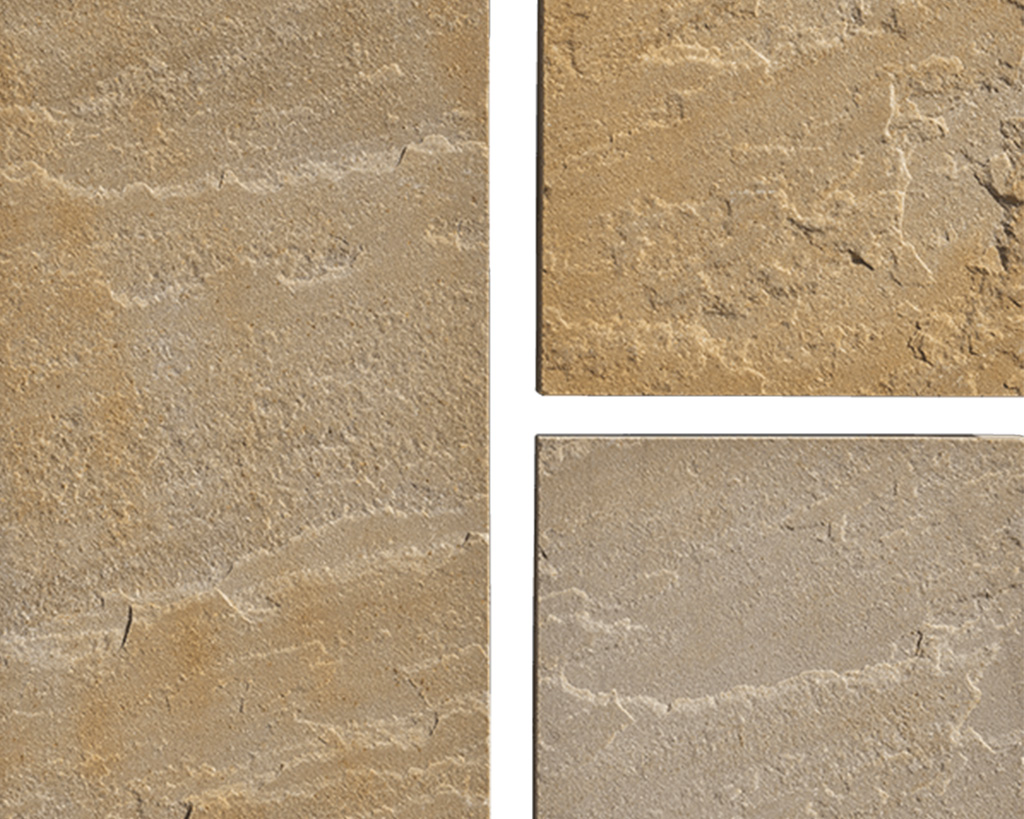 Buff sandstone has tones of buff with underlying hues of yellow, and an occasional trace fossil. This product is imported from India and is suited for interior and exterior applications.
Specifications
Material thickness is 1″ +/-
Available In
Pattern 2: 12″x12″, up to 24″x24″. Nominal sizing (for example): 12″x12″, nominally cut to 11 1/2″x11 1/2″ to allow for mortar joints.
Product is also available in 2″ tread material with optional edgework.