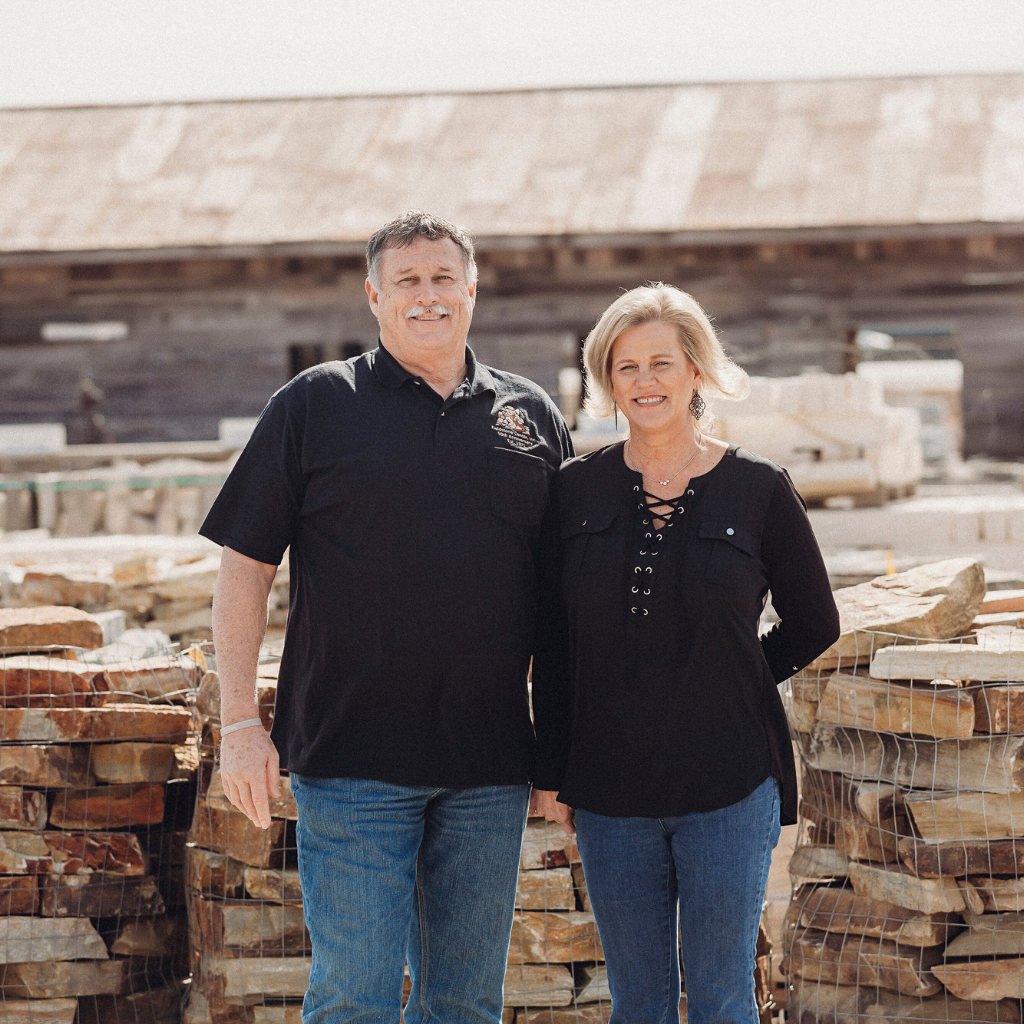 Paul Poynter Sr. had a dream of providing superior natural stone products to the building industry. In 1971, he moved his family to Conyers, GA and established Fieldstone Center, Inc, supplying custom fabricated stone and full turnkey installation.
When Paul retired in 1988, his son Brad Poynter, along with his wife Darlene, purchased Fieldstone Center, Inc., continuing the tradition of serving the community with high-quality stone products and exceptional customer service.
Fieldstone Center, Inc. serves both contractors and homeowners in and around Atlanta, including the southeastern United States. Our knowledgeable, creative associates are dedicated to providing you with all of your stone and masonry needs, and our large selection makes Fieldstone Center, Inc. your trusted stone supplier.