Ashlar Smokey Mountain Fieldstone 33%, Pikeville 33%, Sequatchie Gray 33%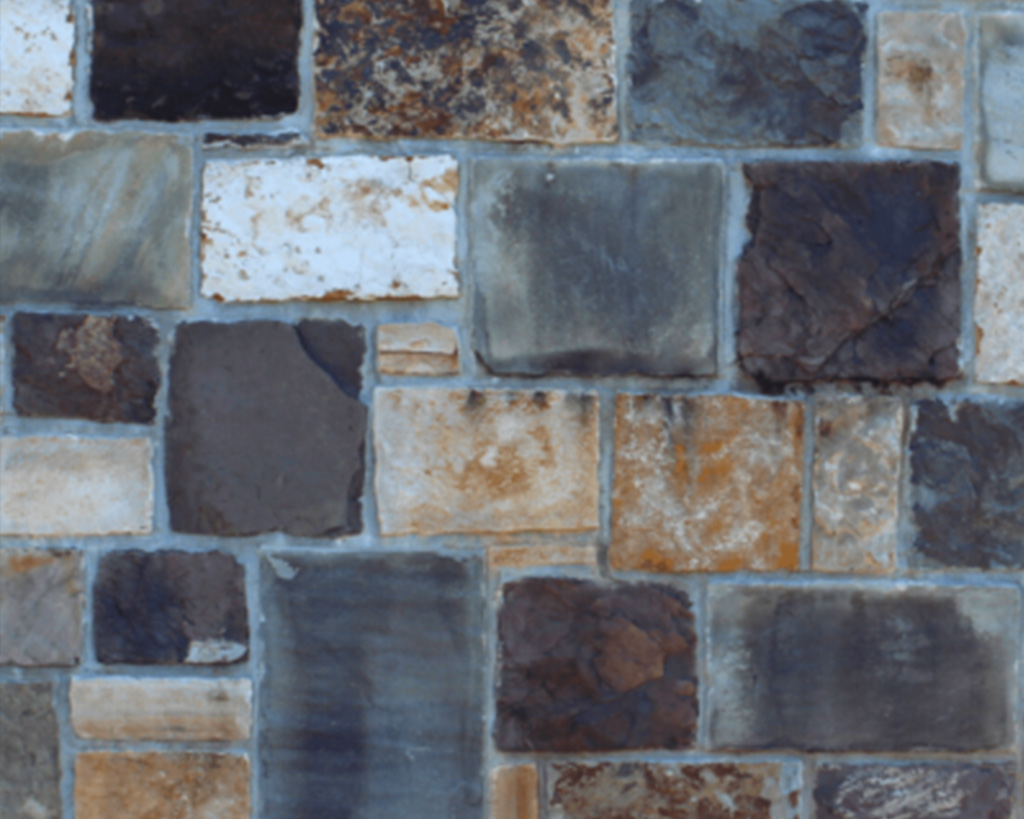 Ashlar Smokey Mountain gray/green/plum hues blended with Pikeville Ashlar's tones of cream, rust, gray, and black. It is further blended with the cool blue-gray tones in the Sequatchie Gray Ashlar. Great for retaining walls, outdoor landscape, and indoor or outdoor fireplaces. Can be applied to any house façade with proper footings.
Specifications
Bed depth is 4″- 6″, snapped in squares and rectangles, 8″ x  8″ up to 18″ x 18″. Coverage is estimated at 40 square feet per ton.
Available In
Full bed depth and Natural Thin Veneer
NATURAL THIN VENEER STONE is the premium choice, an affordable and light weight alternative to full thickness natural thick veneer. No footing, ledges or lintels required.