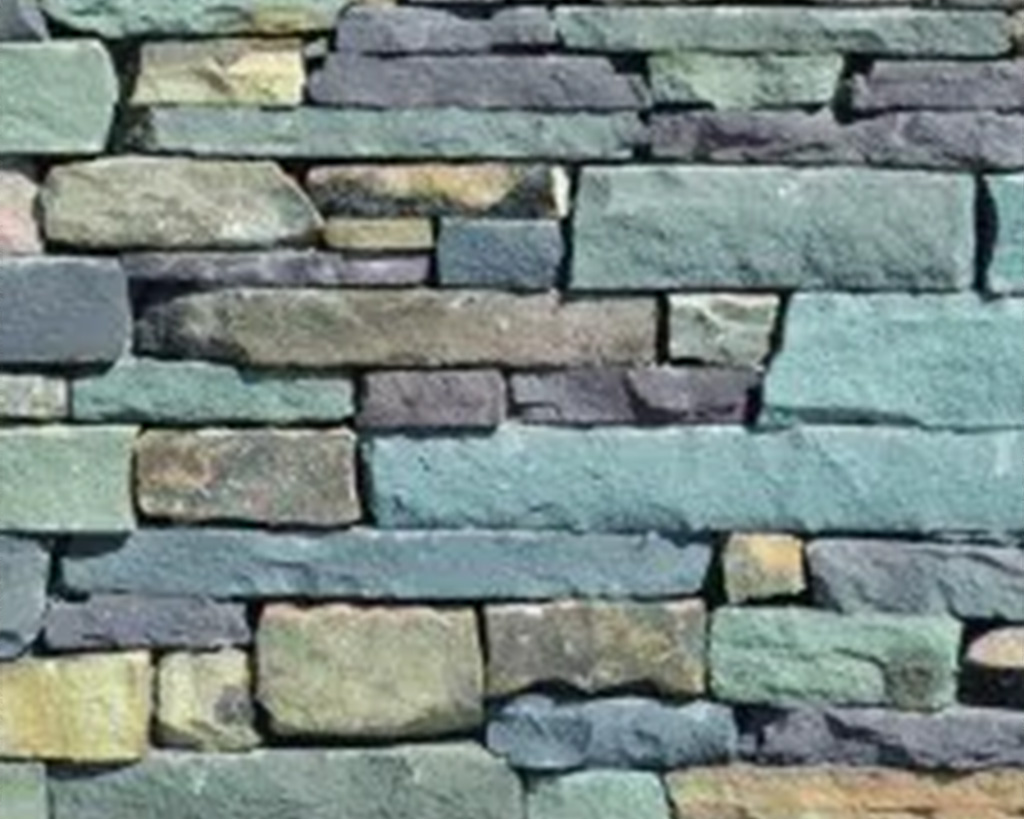 This custom blended building stone has distinctive greens, blues, lilacs, browns, and weathered grays. A portion of this blend is machine split and a portion is hand tooled at installation. This stack stone is used on fireplaces, house façades, and retaining wall construction with proper footings.
Specifications
Bed depth is  4″- 6″, 2″- 6″ random lengths. Hand tooling is required to achieve this look at installation.
Available In
Full bed depth and Natural Thin Veneer
NATURAL THIN VENEER STONE is the premium choice, an affordable and light weight alternative to full thickness natural thick veneer.  No footing, ledges or lintels required.