Ashlar Squared Fieldstone & Squared Sequatchie Gray Flagstone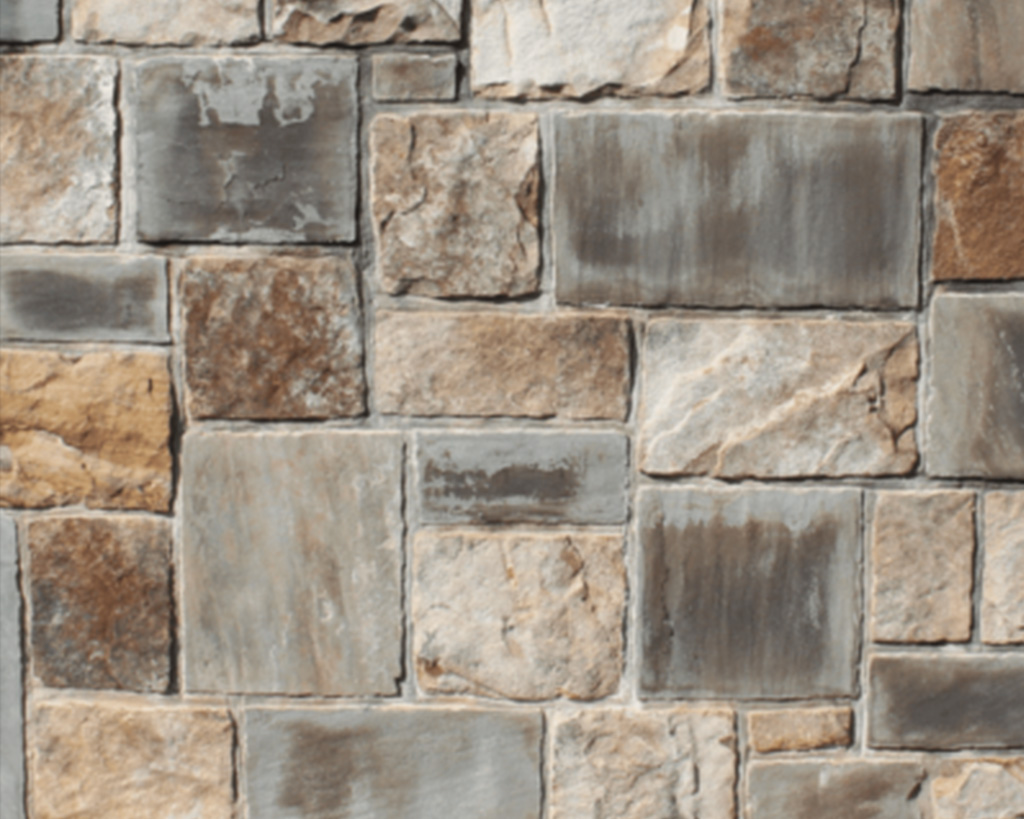 Tones of weathered gray, brown, and beige. At times, there will be pieces with a rose hue. This stone is gathered from mountain hillsides and rock slides. This material is machined on 4 sides; therefore, the edges will show the interior color of the stone and un-weathered edges. Can be used on house, fireplace, and retaining wall façades. We have blended this pattern with the cool blue gray tones in the Sequatchie Gray Ashlar.
Specifications
Bed depth is 4″- 8″, approx. 8″ x 8″ up to 14″ x 14″ irregular in shape. Coverage estimated at 35 square feet per ton.
Available In
Full bed depth and Natural Thin Veneer
NATURAL THIN VENEER STONE is the premium choice, an affordable and light weight alternative to full thickness natural thick veneer.  No footing, ledges or lintels required.