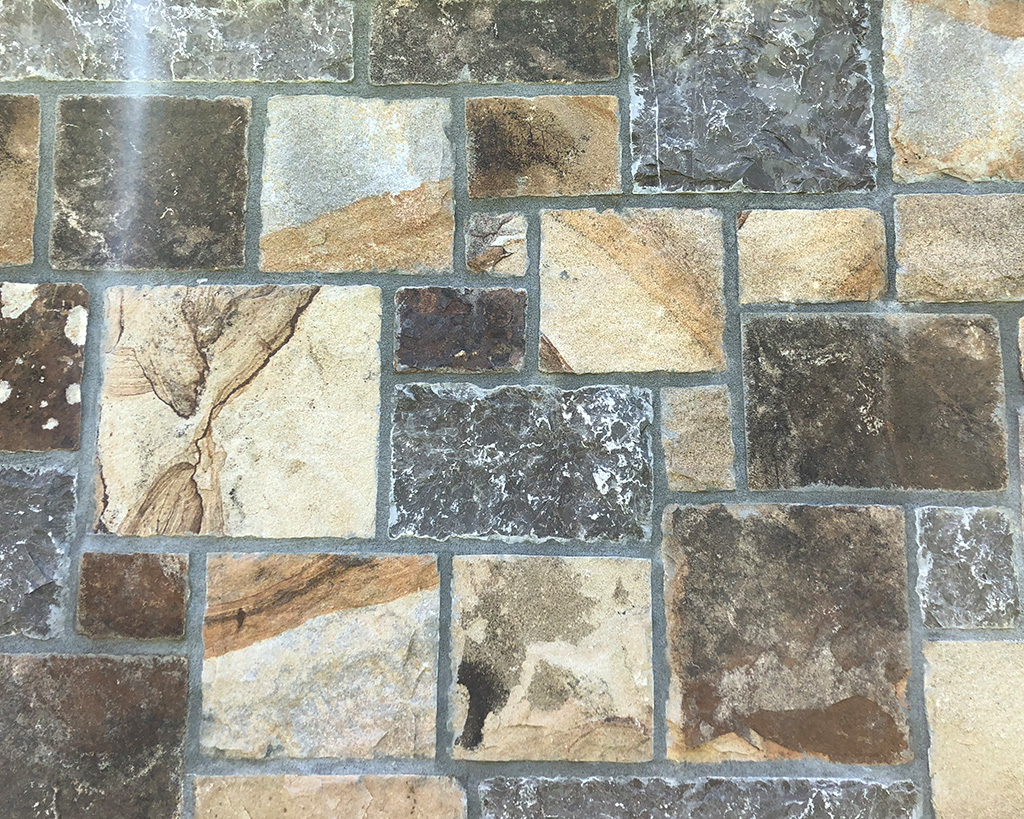 (Guillotined Limestone & Squared Fieldstone Blend)
Blend of cool muted grays with a great deal of texture in the face of the  limestone.  The fieldstone has weathered grays, browns, beige, warm earth tones.  This blend is used as an ashlar veneer on fireplaces, chimneys, exterior home facades as well as retaining walls. Can be installed with a visable mortar joint, or trimmed tightly for no visable mortar joint.
Specifications
Bed depth of stone is 4″-8″.  Fieldstone has at least one weathered face, dimensions of stone vary from 8″-14″ in height, and 8″-16″ in length. Bed depth of Limestone is 4″-6″, height of stone will vary from 5″-12″, Lenghts of stone will vary from 8″-18″.
Available As
Available in Full bed depth and Natural Thin Veneer