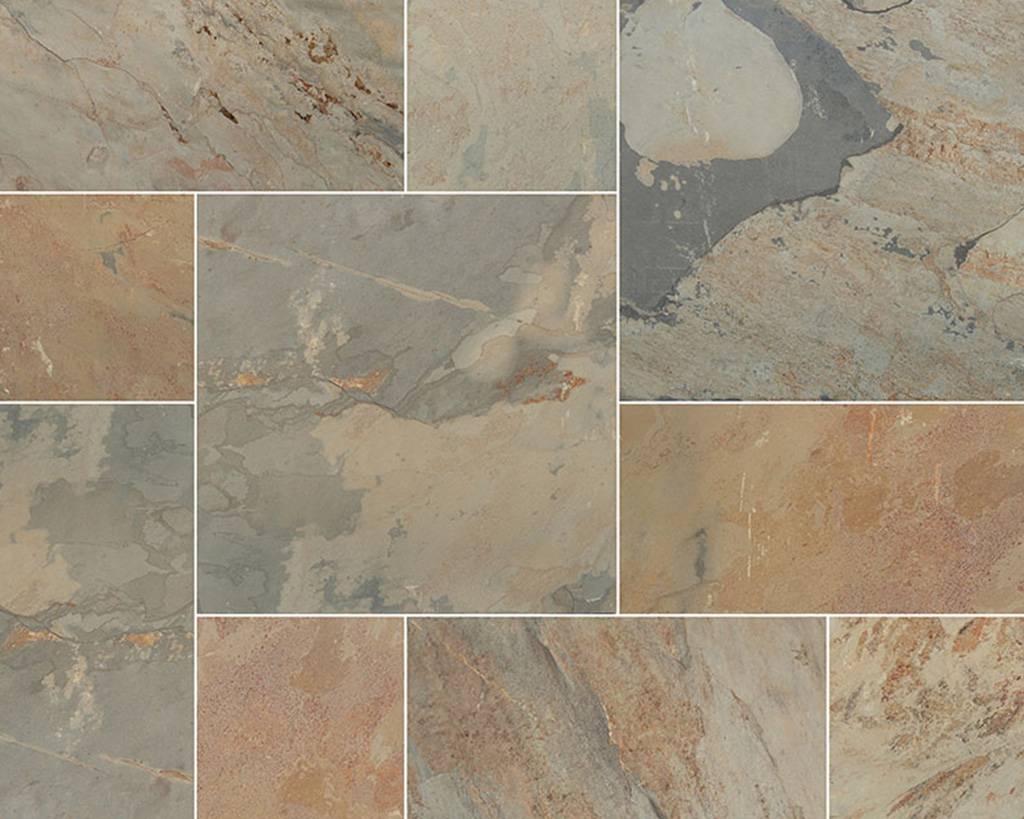 Autumn slate has tones of orange, red, gold, gray, and brown. A natural cleft surface offers a wide variety of color and texture. This product is imported from India and is suited for interior and covered exterior flooring applications. Each tile is unique, having no repetitive pattern or texture.
Specifications
Material thickness is 1/2″ +/- gauged.
Available In
French pattern 8″x8″, 8″x16″, 16″x16″, and 16″x24″. Packaged in 16 square feet per kit.