Black Guillotine Limestone Ashlar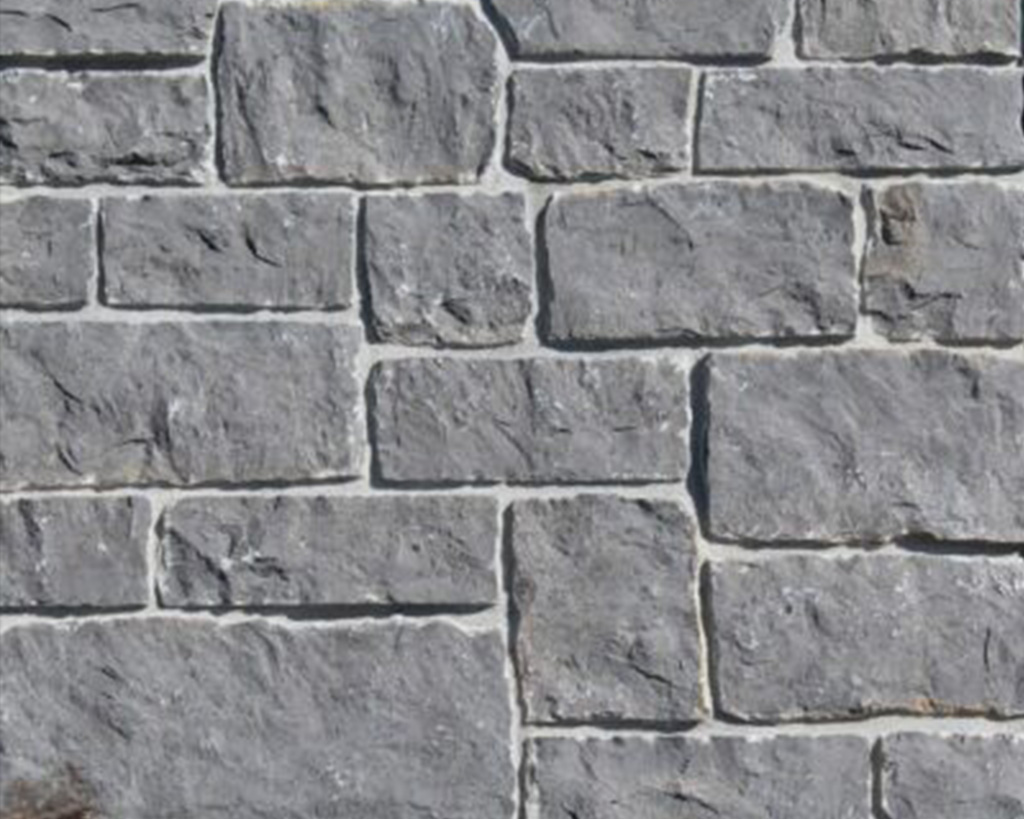 Tones of deep grays with some texture in the face of the stone. Can be installed with or without visible mortar joints. The seam face (top and bottom) will have yellows, creams, and can be exposed in the wall if desired. Typically used on fireplaces, chimneys, retaining walls, and house façades. Suitable for interior or exterior applications.
Specifications
Bed depth is  4″- 6″, 4″- 14″ in height. Lengths will vary between 8″- 16″.
Available In
Full bed depth and Natural Thin Veneer
NATURAL THIN VENEER STONE is the premium choice, an affordable and light weight alternative to full thickness natural thick veneer.  No footing, ledges or lintels required.