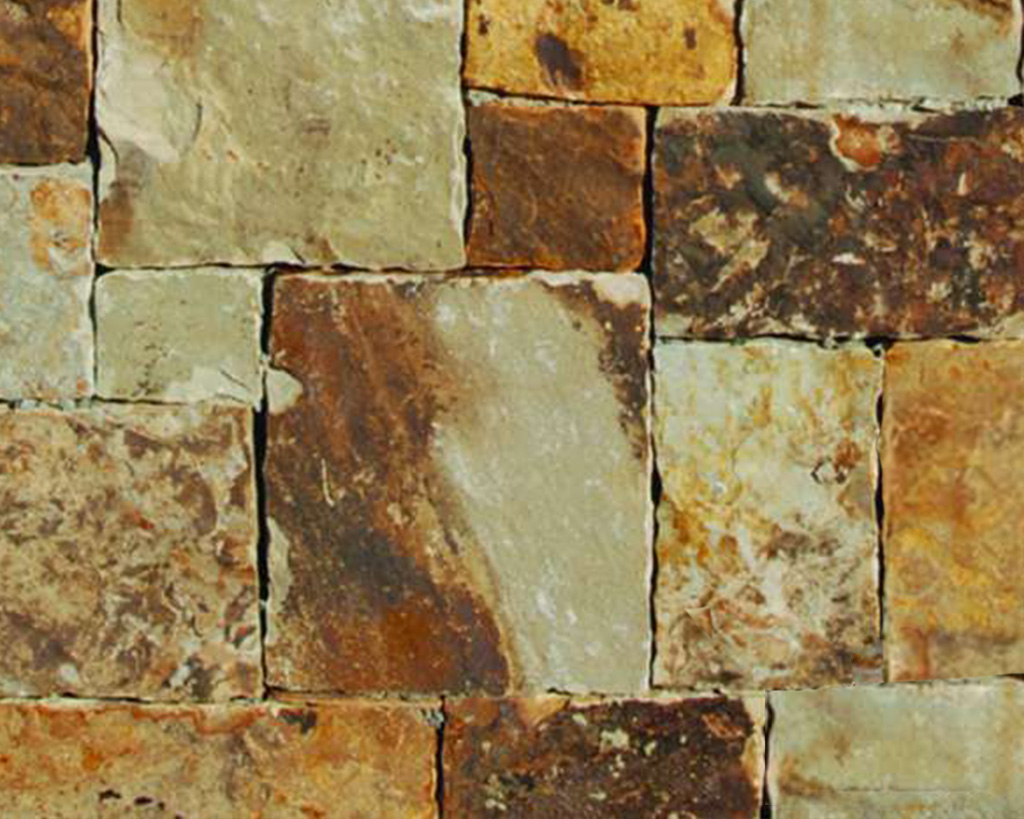 This sandstone has rich tones of brown, tan, buff, rust, and some blue gray hues. It is machined on four edges to minimize tooling. The pictures in this application were tightly fit together for no visible mortar joint. You can change the overall look of the project by placing a mortar joint between the stones in a complimentary color. Great for retaining walls, outdoor and indoor fireplaces, and house façades.
Specifications
Bed depth is 4″- 6″ height, 8″x 8″ up to 16″x 16″ random length. Machined on four sides to achieve the square and rectangle appearance.
Available In
Available in full bed depth and Natural Thin Veneer
NATURAL THIN VENEER STONE is the premium choice, an affordable and light weight alternative to full thickness natural thick veneer.  No footing, ledges or lintels required.